NVJuno Boise Escort - Interview
Q:Do you have a list of clients that you see regularly that you have formed a special bond with? Would you feel 'cheated' if they saw another girl like how hairdressers get mad at you if you get your hair cut somewhere else?
A:I don't have regulars and honestly I wouldn't mind as long as the communication was there. Like don't drop off the face of the earth with out saying anything. Being a regular is a mural understanding that we both rely on each other to meet our needs.
Q:How do you handle first-timers or those who have limited experience with escort services? What are your suggestions to such clients to make your encounter the most enjoyable?
A:I ask them if there is anything I can do to help them get comfortable and to relax. I try to find out what interests them or if we have anything in common or that we can each relate with. I feel that helps us both get more comfortable or to trust each other a little more in a way.
Q:If a client decided to make you a present, what would you be happy to receive? What is your wish-list (maybe flowers, lingerie, parfume, music albums, books etc.)?
A:Jewelry, lingerie, perfume, shoes, electronics, and more..
Q:What makes you notable among other providers? What exactly, you believe, you're good at? What makes your service unique? What is your favorite kind of service?
A:I am a genuine person all around. I am who I am with or without a client. I have class, morals, intelligence, as well as a unique sense of humor.
Q:How do you prefer a client to make an appointment? What information is important for you? Is screening required before the appointment?
A:I prefer texting and emails. I try to get as much information from the way people talk and text. As well as the way they spell and word things. I feel like you can tell alot by just following your gut
Q:Do you ever get nervous before meeting a client? Is it kind of like preparing for a first date?
A:I am nervous each and every time I meet a client. If there is ever a time where I am 100% comfortable meeting a client I have been doing it too long.
Q:What sort of personality qualities does someone need to possess to be a successful escort?
A:Self respect, integrity, optimistic, and they must be able to socialize well with difficult people and situations
Q:If someone wished to become an escort, how would you recommend they go about it?
A:I would tell them to dig deep and think about your self esteem and how strong are your mental/emotional states. People think this job is easy and in a certain way I guess it can be but it also comes with baggage and risks.
Q:What are your dreams, future goals and aspirations? Short and long term?
A:I want to open up a a couple of small businesses for my 5year goal. My 10year goal is to open my own no kill animal shelter.
Q:What types of clients do you deny to meet? Are there any restrictions?
A:I prefer established gentleman, men over 50, and prefer no African American clients.
Q:What is the strangest request you have ever had from a client?
A:To lick the bottoms of my dirtiest high heel for $20
Q:Can you tell us a bit about your first escort job?
A:My first online escorting job I had a good friend of mine pick out some of the pictures I already had and post an ad. I didn't have to do anything other than the actual job itself. Which went alot better than I thought it would. That was about 2015-2016 in Reno Nevada.
Q:What did you want to be when you were growing up?
A:A veterinarian
Q:Has being an escort changed your view of men?
A:I don't think it has. Honestly if anything I think it's helped me to understand them better.
Q:How long have you been working as an escort?
A:Since 2015. So five years
Q:How did you get into the escort business?
A:Honestly I was tired of depending on others for everything because just as fast as they provide for you they can take it back just as fast. I was sleeping in my car and decided enough with this pity party for myself and do something for yourself.
Q:What's the best bit about being an escort?
A:I love the positive compliments, traveling, meeting new people, the opportunities as well as the resources you can gain.
Q:What don't you like about being an escort?
A:I don't like how hobbyists/clients tell me that im not worth my donation. People judge me and act like I have no morals or self respect for being in this profession that bothers me. The last issue I have is anyone who tries to ignore my rules or disrespecting me
Q:How often do you work per week?
A:I try not to work 24/7. I have to have time for my life outside of being an escort.
Q:What are your turn-offs?
A:DFK, bad breath, bad hygiene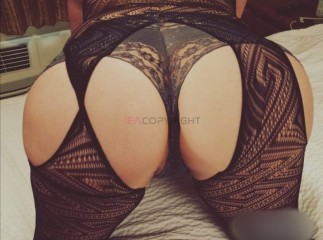 18 Sep 2019
VexinVeronica Greenville Escort - Interview
Q:Do you have a list of clients that you see regularly that you have formed a special bond with? Would you feel 'cheated' if they saw another girl like how hairdressers get mad at you if you g...
Read more