Full May & June plans (some solid some tentative) and how/when to book with me ...
Incall requests for anywhere in DC/NoVA/MD requires 1 day+ notice (location of incall up to you on dates not listed). When touring incall same-day acceptable. Again I do not do same-day incall in the D.C. area unless a local ad says otherwise 3-star or better hotel always or I can acquire a private residence type incall with enough notice (think Airbnb/Vrbo/Homeaway).
In mid-September 2014 I started a GREAT civvie job (local to the Tysons Corner/NoVA area). Plans below could be subject to change. My schedule is still a bit flexible so if outside of the DC area and would like to meet don't hesitate to reach out. Touring is NOT dead for me it just needs a bit of planning and lots more certainty on your end than ever before :). See my 'About (Me)' page for how to reach me.
Washington, D.C. based when not touring (any touring dates read further on):
*Local weekdays: available 6pm start thru to midnight start only (depending on the request I can be swayed to get a weekday off of my civvie job though). Local outcall appearances as early as a 6pm start or late as a midnight start. Most holidays available (including major holidays that fall on weekdays): 2pm start to 11pm start (sometimes 7am to 11pm).
*Local weekends pretty wide open with availability of 7am thru to 11pm. Local outcall appearances as early as 7am start or late as a 11pm start.
*When touring outside of DC/MD/VA hours are 3pm to 11pm 1st day and 7am to 11pm all other days.
https://linktr.ee/mochamsdmv keep up with me on various social media.
- Columbus OH ... 5/25 to 5/29 -Hartford CT (Wethersfield/New Britain/Berlin) ... 6/1 thru 6/5 -Downtown D.C./Tysons Corner/Fairfax ... 5/30, 5/31, 6/6 thru 6/12 -Phoenix/Scottsdale AZ ... 6/15 thru 6/19 -Albany NY (SUNY Albany & near downtown-ish) ... 6/22 thru 6/26
Des Moines IA: June 2018...dates TBD (weekends)
Memphis TN, Chicago IL, STL MO, Destin FL or Ft. Lauderdale/Boca Raton FL, might change slightly: July 2018...dates TBD (weekends)
Boston 'burbs (Newton, Burlington MA), Portland OR, San Diego, Denver (near downtown & DTC): Aug. 2018...dates TBD (weekends)

Again If you are outside of the DC/NoVA/MD area and want me to come to you it would require a little bit of planning and possibly a certain booking minimum (depends on where you are). I don't mind VIP dates for just 1 special individual or even a short trip (like a day or 2) if I can coordinate it with at least 1 or 2 more friends. Please inquire.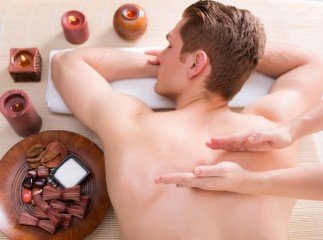 15 Nov 2022
Spicing up Your Love Life With A Sensual Massage
A sensual massage is a great way to spice up your love life and add some excitement to your relationship. It's a great way to show your partner how much you care, a...
Read more