Its Me Or Its Free !! Highly Reliable , 24/7 ALWAYS Avaliable.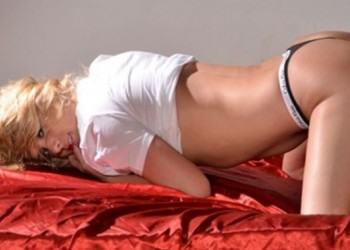 Hello, All Wounderful Upscale Gentlemen, With Grace To Whom It May Concern Though, I Might Add Its Rainning Outside So IF You Need To Take A Little Bit More Time Its Alright In Between Dates & Business Meetings , Just Be Sure To Be Mindful & Reconize The Older Slower Walkers & Ears To Lend If Needed Durin Emergency..
MANDATORY SCREENING FOR ALL CLIENTS i.e. CamSoda is Verified So Im trusted As Long As Im logged in My Account
24/7 Always Avaliable For You, Call Me Now , Hot Southern Tan Blonde Southern Belle With Radiant Accent
Cant Forget The Flexable Courage To Be Sexy,Classy, & Successful Aswell.
Looking For A Pay&Play Type Of Companinship. Regulars Are Needed ALWAYS- That Require Special Time LMK Ahead Of Tme So I Can Be Mindful Of Your Request
25 yrs old 5'4 120 pounds Hazel Eyes High School Graduate Early Class 2015
Ive Continued To Enjoy The Rest Of Atlantas Finest Upscale Gentlemen & Compliments Of How Much They Enjoy My Beauty Most Say 100% I Look Better In Person, My Pictures Really Dont Do Me Justice & Everytime That Compliment Is Directed Towars Me , I Light Up Alone & Of Course It Just Makes My Day. I Hear All The Time As If Im Use To It By Now Im Not... & Im Aware Guys ALL MENUSUALLY Get Nervous Or Intimidated with the approch of meeting me & I Hate That Bc You Gotta Talk Or We Wont Kno Whats Up lol.... Its Me Or Its Free MONEY BACK GARUNTEED TO ANY CLIENTS Clame Of FALSE PICS & Of course refeunded of your entire trip if im fake false floosey and not flexable, So It Excites Me To Hear From You All That Continue Showing Gabriellas Gifts Love (:
MUST SEE NEW FACES & MAKE New REGULARS >>>>>>>>>> MAKE NEW CLIENTS MAKE NEW DEALS PLAY PLAY PLAY
IN ATLANTA FOR MY 2018 CALANDER Some Days Will Only Be Buckhead Close To Roswell Rd > gated apartment complex very descreet please
Dont Forget To Watch Me & Ask About My Special Surprise , Loving Friend B
26 Sep 2018
Just call me THE BEST! Im Iris West!
Hey guys don't wait any longer , I'm what you've been waiting for! Actions speak louder than words my love. If you're skeptical google my numbe...
Read more