Featured Escorts in
United States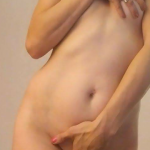 Ann
Cassidy
I'm a stunning,eccentric, and above all an incredibly charming lady; a real delight wi
View Profile
Candace38G
FREE
100% VERIFIED
About me
A Natural... Hello, Let me first show my appreciation by telling you how humbled I am that you are inquiring about time with me. I am a natural, a woman of class and quality. My reviews have proven Read more >
Sexual Orientation:
Heterosexual
Genitalia
Shaved completely
Outcall
Hotel Visits Only
Meeting with
Men, Couples
A Natural...
Hello, Let me first show my appreciation by telling you how humbled I am that you are inquiring about time with me. I am a natural, a woman of class and quality. My reviews have proven that to be true. I am myself with each encounter. Very mature, well- rounded, educated and a experience you have to indulge in at least once.
Exciting
This is the part that you get to see of me that is not only catering to your needs and wants. But Excited to actually be chosen to fulfill your personal desires and fantasies. I will be your best kept secret. Unleashing parts of you that are intense and naturally giving you parts of me that are hard to find in this industry.
Time and Place for Everything...
As most elegant women, I enjoy quality time. A time and Place that we can relax, have stimulating conversations, laugh and possibly enjoy a cocktail or wine. I most definitely find it important to stay up to date with recent news, sports, and local events. Let's unwind, take time to ourselves and be selfish for a moment. As I am sure your week has been filled with emails, calls, and demands that take away from truly enjoying some "you" time.
BOOK NOW
Monday
08:00 AM - 10:00 PM
Tuesday
08:00 AM - 10:00 PM
Wednesday
08:00 AM - 10:00 PM
Thursday
08:00 AM - 10:00 PM
Friday
08:00 AM - 10:00 PM
Saturday
08:00 AM - 11:00 PM
Sunday
08:00 AM - 11:00 PM
Outcall 12 hour:
1700 USD
Outcall 24 hour:
2000 USD