Featured Escorts in
United States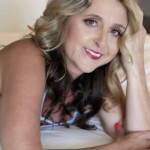 Bridgette
Daniels
*** Don't Look Any Further, I Am The One You Are Looking For *** Hi, I'm B
View Profile
Scarlet
Jade
FREE
100% VERIFIED
About me
It's said that different versions of you exist in the minds of everyone you meet. With that said, I can be your ecstasy, your escape from reality, your ultimate fantasy, it's up to you to Read more >
It's said that different versions of you exist in the minds of everyone you meet. With that said, I can be your ecstasy, your escape from reality, your ultimate fantasy, it's up to you to create your version of me. I'll never judge your darkest thoughts that bring you to the deepest of climaxes, where the hair stands on the back of your neck and you can't help but shake. I'm your sexual safe place.

There's always something to learn from everyone you meet, and I can't wait to learn from you and your body.

I'm in the best mood between the times of 3pm and 3am.