Featured Escorts in
United States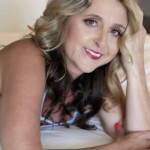 Bridgette
Daniels
*** Don't Look Any Further, I Am The One You Are Looking For *** Hi, I'm B
View Profile
About me
Howdy there! If you find this page, welcome! I am a woman of quirkiness! Because I thrive in the arts to create something - even if I just caught a few, my intentions here are of pure Read more >
Howdy there!
If you find this page, welcome!
I am a woman of quirkiness! Because I thrive in the arts to create something - even if I just caught a few, my intentions here are of pure intent. You and I have already have this understanding in which the mutual consummation is already established.
What I need from you now, is to understand I will not be of your taste simply because you're inquiring. I make my own rules. Come to me with the motivation to make me feel appeased, and I can always guarantee our time with be of uber enjoyment when this is taken care of.
Aside from that topic, I am a passionate woman who needs the quiet enjoyment of partnership. Within that, I reside in being a modest woman who prides herself on my passions. A slave to the arts by my own choice, I find myself being gardened into a career of photography. I tend to invade myself with my passions, and thus!
With a busy life, I hope that you can understand I may not always be available when need be, and the best way to attend to my time is to pre-book. While not high within clients, I tend to fuck off within screening if you're not of genuine intent.
//Shrugs If I seem to be cold, it means you've not read any of my things (in my opinion), and I won't entertain your mind for that.