Kiki Louisville Escort - Interview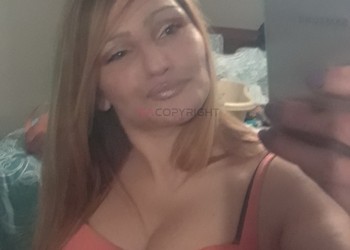 Q:Do you have a list of clients that you see regularly that you have formed a special bond with? Would you feel 'cheated' if they saw another girl like how hairdressers get mad at you if you get your hair cut somewhere else?
A:No
Q:How do you handle first-timers or those who have limited experience with escort services? What are your suggestions to such clients to make your encounter the most enjoyable?
A:I give them a nice massage to calm them down and let them know that they're safe and until I feel like they're comfortable I won't make a move until then just because the first time is the most scariest time after that it's a breeze lol
Q:If a client decided to make you a present, what would you be happy to receive? What is your wish-list (maybe flowers, lingerie, parfume, music albums, books etc.)?
A:Flowers lingerie perfume music all that is great tips as well
Q:What makes you notable among other providers? What exactly, you believe, you're good at? What makes your service unique? What is your favorite kind of service?
A:Blowjobs
Q:How do you prefer a client to make an appointment? What information is important for you? Is screening required before the appointment?
A:If the client makes an appointment all I do is ask for him to either keep it or call and let me know he's not going to make it I should not stand in no show
Q:Do you ever get nervous before meeting a client? Is it kind of like preparing for a first date?
A:Maybe my first year of doing this but after that it was it was cake
Q:What sort of personality qualities does someone need to possess to be a successful escort?
A:You have to have a strong but sensible personality you have to be firm that no means no and you stand your ground with your self but at the same time you need to do the same for the client respect to my book goes a long way
Q:If someone wished to become an escort, how would you recommend they go about it?
A:They can contact me on the web or get with somebody that does it the right way not robbing people and setting people up for money it's wrong and not very nice
Q:What are your dreams, future goals and aspirations? Short and long term?
A:To be a madam
Q:What types of clients do you deny to meet? Are there any restrictions?
A:I like freaky men but simple I'm not into any kind of hurting people or anything like that I like my hair pulled lightly my ass smacked you can leave a red mark and I also I'm good at what I do so you're going to like me
Q:What is the strangest request you have ever had from a client?
A:For a dog to lick my p****
Q:Can you tell us a bit about your first escort job?
A:I was very nervous it was a handjob but he made me feel comfortable and tipped me very well with it being my first time
Q:What did you want to be when you were growing up?
A:An LPN and I did get my nursing license it just wasn't for me
Q:Has being an escort changed your view of men?
A:No it's changed my view of women I can't believe there's that many women out there that don't take care of their man
Q:How did you get into the escort business?
A:I started at a massage parlor on Preston highway worked my way up and became one of the number one girls and decided to go solo dolo because some pretty feisty s*** was going on
Q:What's the best bit about being an escort?
A:Sex
Q:What don't you like about being an escort?
A:A man that doesn't know what he's doing
Q:How often do you work per week?
A:I work as much as possible if you call me and I'm available so be it
Q:What are your turn-offs?
A:My neck k kissed and caressed I cannot stand a man that is all about himself it takes two to tango baby and you might just be good in bed together and have a lot of fun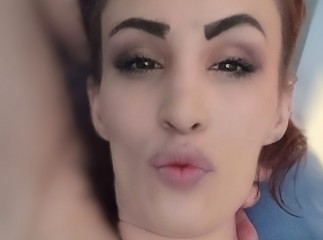 19 Mar 2023
Sexy Se7eN Las Vegas Escort - Interview
Q:Do you have a list of clients that you see regularly that you have formed a special bond with? Would you feel 'cheated' if they saw another girl like how hairdressers get mad at you if you g...
Read more