Kinkycouple Los Angeles Escort - Interview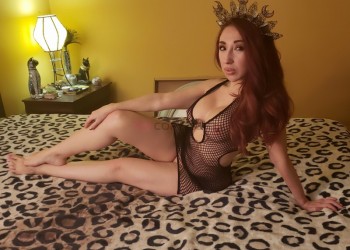 Q:Do you have a list of clients that you see regularly that you have formed a special bond with? Would you feel 'cheated' if they saw another girl like how hairdressers get mad at you if you get your hair cut somewhere else?
A:We have a lot of regulars that we consider friends. We have been seeing them for years. We don't mind if they see other es6as limg as they always come back. Some have even brought over other escorts for a orgy type of session. Lots of fun
Q:How do you handle first-timers or those who have limited experience with escort services? What are your suggestions to such clients to make your encounter the most enjoyable?
A:Yes we di see first timers but we have a screening they have to pass first. We would suggest to always be respectful and kind. That goes a long way.
Q:If a client decided to make you a present, what would you be happy to receive? What is your wish-list (maybe flowers, lingerie, parfume, music albums, books etc.)?
A:Lingerie, flowers and chocolate
Q:What makes you notable among other providers? What exactly, you believe, you're good at? What makes your service unique? What is your favorite kind of service?
A:Being a bisexual couple that provides to both bi or straight threesome fantasies makes us very unique. But our skills in the bed room is what keeps our clients coming back for more
Q:How do you prefer a client to make an appointment? What information is important for you? Is screening required before the appointment?
A:Texting first then we ask for references and a picture of there private part or a video chat in the nude. It's not for phone sex ita to make sure they are who they say they are.
Q:Do you ever get nervous before meeting a client? Is it kind of like preparing for a first date?
A:We still get butterflies in our stomach before every session. Its part of the fun
Q:What sort of personality qualities does someone need to possess to be a successful escort?
A:Outgoing, people person type. With a high sex drive.
Q:If someone wished to become an escort, how would you recommend they go about it?
A:I would say to have fun with different people first. Make sure you really enjoy sex and other different types of people. Then look up review sites to get an idea what it's like. If it all excites you than go for it. Find a reliable escort site and take nice pictures. Then wait for the calls but make sure you know how to screen your clients
Q:What are your dreams, future goals and aspirations? Short and long term?
A:Buying a home
Q:What types of clients do you deny to meet? Are there any restrictions?
A:Anyone that is rude or has poor hygiene
Q:What is the strangest request you have ever had from a client?
A:Playing with food. Lol
Q:Can you tell us a bit about your first escort job?
A:We where very nervous and excited. But we put all the energy into our session and we had a great time. We still see that same client to this day.
Q:How long have you been working as an escort?
A:8yrs
Q:How did you get into the escort business?
A:Our love and lust of sexuality and sharing our bed with others
Q:What's the best bit about being an escort?
A:The freedom of being sexual with who we choose to and meeting great people
Q:What don't you like about being an escort?
A:Connecting with other open minded and sensual people.
Q:How often do you work per week?
A:Daily
Q:What are your turn-offs?
A:Rudeness. Bad hygiene.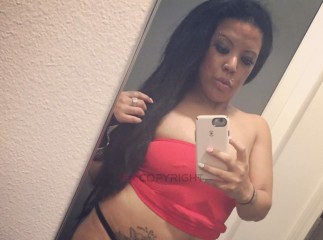 17 Jul 2018
RebeccaNasty Escort - Interview
Q:Do you have a list of clients that you see regularly that you have formed a special bond with? Would you feel 'cheated' if they saw another girl like how hairdressers get mad at you if you g...
Read more