lilsexy Escort - Interview
Q:Do you have a list of clients that you see regularly that you have formed a special bond with? Would you feel 'cheated' if they saw another girl like how hairdressers get mad at you if you get your hair cut somewhere else?
A:Yes we become good friends in and out the hobby. We help eachother out on watever needs .
Q:How do you handle first-timers or those who have limited experience with escort services? What are your suggestions to such clients to make your encounter the most enjoyable?
A:I love to knowledge my first timers on edecut etc make sure they gona be safe out ther because not all providers are like me
Q:If a client decided to make you a present, what would you be happy to receive? What is your wish-list (maybe flowers, lingerie, parfume, music albums, books etc.)?
A:Love woodvwork. Roses. Perfume. Clothes
Q:What makes you notable among other providers? What exactly, you believe, you're good at? What makes your service unique? What is your favorite kind of service?
A:I am a seasoned provider. I have a very nice incall. I take my time and do not rush my clients. I take care of my self and am friendly
Q:How do you prefer a client to make an appointment? What information is important for you? Is screening required before the appointment?
A:Text first asking wenbi am ava and time. Never short notice. Let me kno ware u found my ad.
Q:Do you ever get nervous before meeting a client? Is it kind of like preparing for a first date?
A:Yes every single time. Its like blind date .so everything for me has to be perfect. Always
Q:What sort of personality qualities does someone need to possess to be a successful escort?
A:Be open minded. Cheerful. Passionate. Caring
Q:If someone wished to become an escort, how would you recommend they go about it?
A:Be safe always be aware. Dont do it to feed a habit. Spend and make money wisely and be good to your clients and they will be good to u
Q:What types of clients do you deny to meet? Are there any restrictions?
A:I will not do out call to clients i have not alredy met
Q:What is the strangest request you have ever had from a client?
A:Fisting . be
Q:What did you want to be when you were growing up?
A:Palentologist
Q:Has being an escort changed your view of men?
A:No
Q:How long have you been working as an escort?
A:I was 17 when i startd
Q:How did you get into the escort business?
A:Was approached when i was 18
Q:What's the best bit about being an escort?
A:Meeting new ppl and having awsome long time regulars that all treat me well
Q:What don't you like about being an escort?
A:No shows and or cancelations
Q:How often do you work per week?
A:4 days
Q:What are your turn-offs?
A:Pushy rough stinky not clean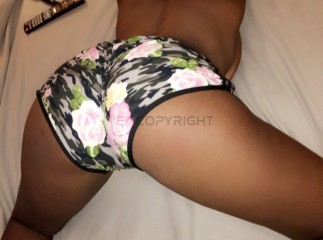 09 Jul 2018
Ocean Escort - Interview
Q:Do you have a list of clients that you see regularly that you have formed a special bond with? Would you feel 'cheated' if they saw another girl like how hairdressers get mad at you if you g...
Read more