MR.J_DOMGENT Springfield Escort - Interview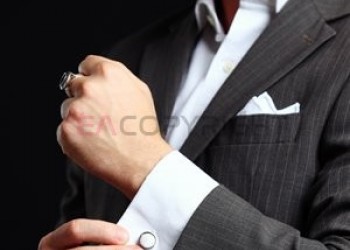 Q:Do you have a list of clients that you see regularly that you have formed a special bond with? Would you feel 'cheated' if they saw another girl like how hairdressers get mad at you if you get your hair cut somewhere else?
A:Yes I have regular clients that we have established a special bond. No I would not feel cheated I encourage my clients to explore and have new experiences.
Q:How do you handle first-timers or those who have limited experience with escort services? What are your suggestions to such clients to make your encounter the most enjoyable?
A:I try to put myself in their place go at their pace and show patience. I suggest as much communication as possible before hand asking questions and establishing a rapport before the first appointment.
Q:If a client decided to make you a present, what would you be happy to receive? What is your wish-list (maybe flowers, lingerie, parfume, music albums, books etc.)?
A:It is truly the thought that counts and I am grateful to receive anything a client wishes to give as if they made it or picked it out they are giving a piece of themselves. As far a a wish list goes I like food/music/clothing gift cards.
Q:What makes you notable among other providers? What exactly, you believe, you're good at? What makes your service unique? What is your favorite kind of service?
A:I don't have a cookie cutter service doing the same thing the same way for all clients I try very hard to tailor what I provide to individual client wants/needs. I'm good at reading both verbal and non verbal ques and adjusting the scene accordingly. My service is unique in that it is of an adult nature but not always sexual my favorite kind is when I client discovers something about themselves learns&grows.
Q:How do you prefer a client to make an appointment? What information is important for you? Is screening required before the appointment?
A:I prefer clients make initial contact/inquiries via email/text and give as much info as possible. Name,Contact Info,What they are Seeking in an Appointment,References if applicable, Screening is required before a first appointment with all new clients.
Q:Do you ever get nervous before meeting a client? Is it kind of like preparing for a first date?
A:Yes I get a little nervous at times in a sense it is kind of like a preparing for a first date.
Q:What sort of personality qualities does someone need to possess to be a successful escort?
A:Good listening skills,patience,a good sense of humor,understanding and adventure.
Q:If someone wished to become an escort, how would you recommend they go about it?
A:Take the time to research,go at your own pace,make friends/mentors who are established in the industry and ask questions.
Q:What are your dreams, future goals and aspirations? Short and long term?
A:I would like to start a "play space" incall location where myself and others could provide locally as well as have a space for local parties/events/workshops within the bdsm community.
Q:What types of clients do you deny to meet? Are there any restrictions?
A:Those that are rude,pushy,cross boundaries send vague "Hey you avail ?" type of inquiries without a prior established rapport and unsolicited body part pics. Also Adult Workers do talk to each other so if you were rude to them and/or crossed boundaries chances are it will be a no go with me as far as making an appointment.
Q:What is the strangest request you have ever had from a client?
A:I'm very open minded and really do not consider any past requests strange.
Q:Can you tell us a bit about your first escort job?
A:My first was a discreet dinner date to a client's company function followed by dancing due to my discretion policy I won't comment on the fun time had after.
Q:What did you want to be when you were growing up?
A:an actor/singer who did all of their own stunts
Q:Has being an escort changed your view of men?
A:I wouldn't exactly say changed my view but it has opened my eyes to a few things both positive and negative.
Q:How long have you been working as an escort?
A:5yrs. as an escort 7 as a Dominant and 10 as an adult disciplinarian.
Q:How did you get into the escort business?
A:I previously worked as support staff in a gentleman's club as well as being an adult disciplinarian/lifestyle coach. Things naturally progressed into my becoming an independent professional Dominant and Escort.
Q:What's the best bit about being an escort?
A:Meeting people of all walks of life,sharing personal experiences,causing smiles,helping others discover grow and explore themselves.
Q:What don't you like about being an escort?
A:The negative stigma that adult workers face from the general public.
Q:How often do you work per week?
A:If you count the behind the scenes admin work,promotion,screening,etc. 40+ hrs.
Q:What are your turn-offs?
A:Rude Pushy People & Timewasters
19 Feb 2017
Nikki Seduction - Interview
Q:Do you have a list of clients that you see regularly that you have formed a special bond with? Would you feel 'cheated' if they saw another girl like how hairdressers get mad at you if you g...
Read more