Ms. Rose Escort - Interview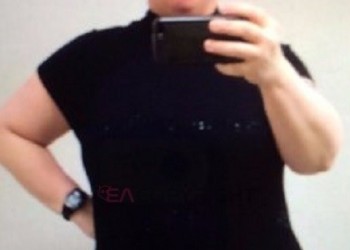 Q:Do you have a list of clients that you see regularly that you have formed a special bond with? Would you feel 'cheated' if they saw another girl like how hairdressers get mad at you if you get your hair cut somewhere else?
A:I have actually seen 4 guys who are my regulars and only 1 of them I have formed a special bond with and for him to see another female escort would be a slap in the face (PepsiCo Guy-----I will not say his real name).
Q:How do you handle first-timers or those who have limited experience with escort services? What are your suggestions to such clients to make your encounter the most enjoyable?
A:Assure the Client in every way possible that there's nothing to worry about.
Q:If a client decided to make you a present, what would you be happy to receive? What is your wish-list (maybe flowers, lingerie, parfume, music albums, books etc.)?
A:MY WISH LIST * Javon White Musk * Gift cards to one of my favorite stores * A Great night out that seems beyond magical.
Q:What makes you notable among other providers? What exactly, you believe, you're good at? What makes your service unique? What is your favorite kind of service?
A:what makes me different from all of the other providers is that I am willing to negotiate prices with the client as well as prove that my "Passion & Serenity" is exactly what I say it is.
Q:How do you prefer a client to make an appointment? What information is important for you? Is screening required before the appointment?
A:I would prefer that a client contacts me the Sunday before the following week to schedule an appointment. Screening is extremely important. The information that is important to me is: * Are they married? * Are they Discrete? * Are they Drug, Disease & Drama Free? * Do they have good Personal Hygiene? * What type of services is the person seeking? * Whether or not they are apart of the law? * Is there Schedule Flexible?
Q:Do you ever get nervous before meeting a client? Is it kind of like preparing for a first date?
A:Yes you always get nervous with each first new client. You worry about what might go wrong. And no it's nothing like a first date.
Q:What sort of personality qualities does someone need to possess to be a successful escort?
A:Be able to joke around Be open minded At Least Try It Once (Be Adventurous)
Q:If someone wished to become an escort, how would you recommend they go about it?
A:1) Do the research on what escorts really do. 2) Actually sit down and think about it. 3) See if it's for you. 4) If you decide to do it, then know exactly what services that you are willing to provide. 5) Know what your prices will be and stick to them
Q:What are your dreams, future goals and aspirations? Short and long term?
A:Just keep a roof over my head and eventually travel the world
Q:What types of clients do you deny to meet? Are there any restrictions?
A:Yes there are few restrictions. * Domination/Submissive role * Golden Showers (AKA Water Sports) * Role Play * Most Fetishes
Q:What is the strangest request you have ever had from a client?
A:N/A
Q:Can you tell us a bit about your first escort job?
A:nothing to tell.
Q:What did you want to be when you were growing up?
A:A writer
Q:Has being an escort changed your view of men?
A:not really
Q:How long have you been working as an escort?
A:15 to 23 years
Q:How did you get into the escort business?
A:I need the cash to help supplement my income and have been doing it for 15 to 23 years.
Q:What's the best bit about being an escort?
A:Untaxed money & Unlimited money
Q:What don't you like about being an escort?
A:Customers are way too picky on who they see.
Q:How often do you work per week?
A:As Much As I Possibly Can
Q:What are your turn-offs?
A:domination/submissive roles dirty nasty odor smelling people stingy & picky people drug & alcohol user/abuser People who don't think before they speak when saying something to someone.
13 May 2023
Kiki Louisville Escort - Interview
Q:Do you have a list of clients that you see regularly that you have formed a special bond with? Would you feel 'cheated' if they saw another girl like how hairdressers get mad at you if you g...
Read more