Mya Kisses Cincinnati Escort - Interview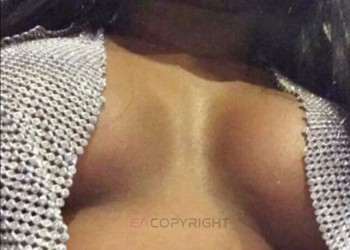 Q:Do you have a list of clients that you see regularly that you have formed a special bond with? Would you feel 'cheated' if they saw another girl like how hairdressers get mad at you if you get your hair cut somewhere else?
A:Yes I have regulars and no I would not get mad if they seen other providers, it's just the business were in there going to
Q:If a client decided to make you a present, what would you be happy to receive? What is your wish-list (maybe flowers, lingerie, parfume, music albums, books etc.)?
A:Clients always bring me candles bottle of red wine, lingerie and my favorite sex toys
Q:How do you prefer a client to make an appointment? What information is important for you? Is screening required before the appointment?
A:Yes screening is required and I prefer a text or email first since I'm not always available to answer the phone and I can call back
Q:Do you ever get nervous before meeting a client? Is it kind of like preparing for a first date?
A:Exactly like preparing for a first date but I don't usually get to nervous, again that's where the confidence comes in at. He's already going to be nervous so you need to try not to be to help him relax
Q:What sort of personality qualities does someone need to possess to be a successful escort?
A:Great personality, very easy going, people person, good communication & confidence
Q:If someone wished to become an escort, how would you recommend they go about it?
A:I'd recommend someone to be a dancer first just to get the feel of alot of different things and the different kind of guys you will run into and just get a feel of things and go from there
Q:What are your dreams, future goals and aspirations? Short and long term?
A:Finish college and see what other exiting things i get into that interest me
Q:What types of clients do you deny to meet? Are there any restrictions?
A:Yes i deny to meet clients as quiet a bit. Just like the client is looking for a specific girl I look for specific clientele as well
Q:What is the strangest request you have ever had from a client?
A:Haha Umm I'd rather not say, I'll leave this blank ;)
Q:Can you tell us a bit about your first escort job?
A:Mind blowing, nervous, opened my sexuality to things i never thought wouod interest me
Q:What did you want to be when you were growing up?
A:In the nursing field and it's only helped me I'm still working towards it
Q:Has being an escort changed your view of men?
A:Not at all, not in a bad way. it's only natural for a man. I dont look at men any different than I use to
Q:How long have you been working as an escort?
A:A couple years
Q:What's the best bit about being an escort?
A:You get the best of both you get to learn and try new exciting things and explore your sexuality at the same time and get to have freaky fun and play in a way you normally wouldn't
Q:What don't you like about being an escort?
A:The only thing I don't like is you half to keep it a secret from everyone and you need to be single it's to hard if your in a relationship and alsio it's not fair, will only cause problems
Q:How often do you work per week?
A:A couple days a week and some weekends as well
Q:What are your turn-offs?
A:Bad attitudes, negative personality, non-tippers
21 Apr 2018
kokoachannel Escort - Interview
Q:Do you have a list of clients that you see regularly that you have formed a special bond with? Would you feel 'cheated' if they saw another girl like how hairdressers get mad at you if you g...
Read more