Sexy Se7eN Las Vegas Escort - Interview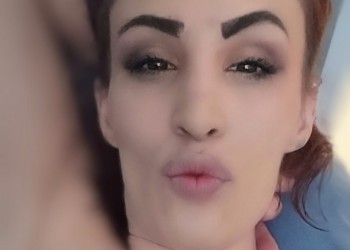 Q:Do you have a list of clients that you see regularly that you have formed a special bond with? Would you feel 'cheated' if they saw another girl like how hairdressers get mad at you if you get your hair cut somewhere else?
A:You know I do have regulars that I have special bonds with that for years I called them my situation ships and if I find out that they're dating other escorts then I I cut off certain privileges
Q:How do you handle first-timers or those who have limited experience with escort services? What are your suggestions to such clients to make your encounter the most enjoyable?
A:Do as I say exactly as I say and then you'll be good and then while they're at my place if they do anything stupid like leave me in the room with their pants and their wallet on the floor you know and that could get them robbed from another girl I'll tell him hey don't do that because if you were with someone else you'd be screwed I'm really nice about it
Q:If a client decided to make you a present, what would you be happy to receive? What is your wish-list (maybe flowers, lingerie, parfume, music albums, books etc.)?
A:I love flowers I absolutely love flowers but lingerie and perfume also fantastic oh and if it is lingerie stockings silk stockings that I can attach to my garters I love wearing my garter belts but those silk stockings are hard to get a hold of
Q:What makes you notable among other providers? What exactly, you believe, you're good at? What makes your service unique? What is your favorite kind of service?
A:Well I think it's because I'm genuine and I'm a nice girl and I really do like sex and I'm patient as hell and I give really good head my favorite kind of service is you know just a guy that's going on his lunch break and wants to get a quick massage you know maybe hour-long date or something and you know I was just polite doesn't want any problems I also prefer married man but I don't know if that sounds awful but I do because they're clean and most likely will become regulars
Q:How do you prefer a client to make an appointment? What information is important for you? Is screening required before the appointment?
A:Well I scream by only doing incall for first dates and you have to come to my house and I prefer my clients to call me during the week between 4:00 a.m. and 4:00 p.m. to schedule anything for night time or the weekends ahead of time because sometimes I don't answer my phone at those times but between 4:00 a.m. and 4:00 p.m. Monday through Friday I am 15 minutes away from being yours
Q:Do you ever get nervous before meeting a client? Is it kind of like preparing for a first date?
A:Only if it's an outcall and I've never met the guy which I don't usually do any how because I will be worried about it being some asshole vice unit trying to bust to people in a harmless exchange of help
Q:What sort of personality qualities does someone need to possess to be a successful escort?
A:Oh you definitely need to have a certain sexual appeal you need to be confident and you need to be dominant but at the same time seeming submissive you must stay in control of the entire situation so you have to be manipulative as well you know to be a good escort there's a lot of qualities that you need to possess
Q:If someone wished to become an escort, how would you recommend they go about it?
A:I will put them onto my wing make a couple of dollars off of helping them by bringing them to clients that I already know for double dates and showing them the ropes that way and then they would be forever grateful to me that's how you make friends in this business
Q:What are your dreams, future goals and aspirations? Short and long term?
A:Well my I dream of not having to do this of being able to just sit at home and live a life of leisure with a guy who fucks me several times a day that I can cook and clean for pretty basic but I am just a basic bitch who's really hot
Q:What types of clients do you deny to meet? Are there any restrictions?
A:I do not see thugs assholes and guys who do not follow my rules on how to get to my house Park and enter if they can't even follow those rules I just won't see them because then they are definitely not going to follow my rules once I have them in my home
Q:What is the strangest request you have ever had from a client?
A:Strange request I've ever had from a client you know I can't even answer that because nothing strange to me anymore
Q:Can you tell us a bit about your first escort job?
A:My first escort job was interesting he was this muscle bound like bodybuilder guy and I had to go all the way out to NASCAR stadium to see him they ended up being really cool and really cute so it was kind of cool
Q:What did you want to be when you were growing up?
A:Well when I was in fifth grade we had to do an essay on an essay a project on a job that we got from the newspaper for 18 and up and we would have to budget our balance for our rent in our car and everything and I put stripper my teacher tried to say no but I said hey it says 18 and up and she couldn't do anything about it so yeah I had the nicest stuff it with the project I had a nice car nice place so yeah I've always kind of wanted to be a sex worker or a stripper
Q:Has being an escort changed your view of men?
A:Men are treated horribly in a society absolutely horribly and a lot of my clients say the only piece they get from a woman would be from when they come to see me it's really bad how men are treated in the society
Q:How long have you been working as an escort?
A:I first started working as a independent escort before the internet was even made in times square and I did it for two and a half years and then began stripping started this again at 30
Q:How did you get into the escort business?
A:I have had a hard life and I have been in the sex industry and my entire life including my high school years while I was a stripper
Q:What's the best bit about being an escort?
A:Well I started when I was almost 30 so hitting my sexual peak so I just love it
Q:What don't you like about being an escort?
A:The stigma the fact that it's illegal in this country the unfairness of the whole situation
Q:How often do you work per week?
A:I work 7 days a week but I like my scheduling to be done between 4:00 a.m. and 4:00 p.m. Monday through Friday for any weekend or night time dates
Q:What are your turn-offs?
A:Men who demand their services on a first date through text and then getting mad when I say what I say
24 Feb 2018
Buffy Devine Escort - Interview
Q:If a client decided to make you a present, what would you be happy to receive? What is your wish-list (maybe flowers, lingerie, parfume, music albums, books etc.)? A:Lingerie Q:What makes y...
Read more