SexySamy Long Beach Escort - Interview
Q:Do you have a list of clients that you see regularly that you have formed a special bond with? Would you feel 'cheated' if they saw another girl like how hairdressers get mad at you if you get your hair cut somewhere else?
A:I do not and often tell guys to exchange numbers with whatever girl I am around. I rather give a person my blessings to see who they want. How else would they know if they really like me and maybe would be happier seeing another girl or who knows I could be busy or it is shark week, all men need to have a choice and I love when they try to see someone else but calls me from that point on. Sometimes you have to try different things just to make sure you get what it is that you really like. After that you tend to appreciate the special bond that you have formed.
Q:How do you handle first-timers or those who have limited experience with escort services? What are your suggestions to such clients to make your encounter the most enjoyable?
A:Most of the guys that do call me and schedule an appointment have never called or seen a provider before and my first statement I always try and do is tell them to breath and give me a hug. I tell them to be themselves and just relax. I never plan anything out and just go with the energy and let things happen naturally.
Q:If a client decided to make you a present, what would you be happy to receive? What is your wish-list (maybe flowers, lingerie, parfume, music albums, books etc.)?
A:I am always happy with a gift that is from the heart. I can be a gift that is bought or one that was made by hand. This could simply be a card to even a paper mâché. I also love gifts of just because which may be flowers, gift cards, cash, or something they may want to see me in or liked and thought I might like as well. A present is just what it is....a kind gesture from the heart and I accept all thoughtful gifts no matter how big or small. My favorite and best gifts that I have ever gotten are that came from the heart.
Q:What makes you notable among other providers? What exactly, you believe, you're good at? What makes your service unique? What is your favorite kind of service?
A:I feel I am more of your absolute companion. I love hanging out and getting to know someone. I am more about the conversation and spending time with an individual than anything else. Although from what I am told that is what makes the experience so worthwhile. Most people feel as they can tell me anything and that they have known me for years. I have manners and can carry on a conversation with anyone just about anything that you may want to talk about. I prefer more lengthy sessions verses brief or rushed appointments. I usually just will tell you to look elsewhere for an appointment. Or no thank you or let them know they would have a better time with someone else. I am not the girl for them. I do not have many girlfriends so I am not sure what other providers do at their appointments but most of the guys I have meet doing this always call me again. They like that i do not randomly call them, complain to them about anything negative, i always am happy and in a good mood, I make them laugh and that they always feel as I am happy to see them. They often are shocked that I am able to remember our conversations and I ask about whatever it is they have let me know about themselves. I am always told that they trust me and they say they do not trust many people especially women in my field of work. Yet on numerous occasions my gentlemen friends will tell me that are happy they meet me and not only for how I make them feel with excitement but as a person in general. I am very vocal and outspoken yet I go with the flow and always up to try whatever it is that my company wants to do.
Q:How do you prefer a client to make an appointment? What information is important for you? Is screening required before the appointment?
A:I prefer a guy to know exactly that he is ready and wants to schedule and appointment. This may be in advance but all that is need is at least an hours warning and 2 hours ahead of when he actually wants to see me is the best for scheduling. My best appointments are with guys that ask no questions on the phone and just set up a time and send me an Uber. I am pretty straight forward on my website and after you read what is on my site usually you should get a good feel for what type of person I am. If you like what you read then we should have no problems when we are face to face in a conversation.
Q:Do you ever get nervous before meeting a client? Is it kind of like preparing for a first date?
A:I always get nervous almost everytime I meet anyone for the first time. I should be use to it but for some reason I am nervous for the first few minutes but after I see that the client is normal and then I forget all about ever being nervous.
Q:What sort of personality qualities does someone need to possess to be a successful escort?
A:Outgoing and happy person who truly loves the bedroom trollops. A secure and confident women who is sensual and sexual.
Q:If someone wished to become an escort, how would you recommend they go about it?
A:This is not something I would recommend anyone to do. It is not an easy job. You either have to be already doing this but I would not ever suggest any girl to do this unless they already was. Then depending if I liked her or not then maybe I would give her pointers. Yet many girls never listen to anyone and always feel as they know everything so most of the time I just listen and let them be.
Q:What are your dreams, future goals and aspirations? Short and long term?
A:I want to get a masters degree. I want to buy a house or have one built and hope to be married one day.
Q:What types of clients do you deny to meet? Are there any restrictions?
A:Any guy that right off the bat start asking for anything with an acronym. Any guy that is being vulgar in text or on the phone. I am a lady and I have a higher regard for myself.
Q:What is the strangest request you have ever had from a client?
A:Water sports is what I thing they call it. Still is a bit strange but I will do it. As long as they do not want to ingest my waste in front of me. If that is something a person is into I just do not want to watch them do it but I will gladly give them what fetish they are into or at least try and do it to make them happy.
Q:Can you tell us a bit about your first escort job?
A:Well the first pre-booked show I got talked into went well It was a cake walk and so I decided to switch answering phones to going on the calls and the first time out by myself was a disaster. My driver was not allowed to go up and it was this asian guy that did not speak english very well. He did not have the full amount and the office told me to take it and leave.Well this guy followed me out and tried to grab my purse and took off running. He did this right as we got to the stairs. By him doing so I was caught off guard and did not expect something like this to happen. I felt like a little rag doll being dragged down the stairs. However, I did learn not to ever cash and dash and expect the unexpected.
Q:What did you want to be when you were growing up?
A:I have wanted to be a lot of things. I still do not know what I want to do when I grow up. I have gone to school and changed my major a few times. I graduated twice and have a few certificates and still do not know what it is that i want to do.
Q:Has being an escort changed your view of men?
A:Yes and no I think all men cheat and always think there is something better than what they have at home.
Q:How long have you been working as an escort?
A:i have been working for myself as an escort for about a year and a half.
Q:How did you get into the escort business?
A:I was a dancer and took a job answer phones in an office. They kind of kept pursuing me to go on a call. One day we had no dancers and a high dollar pre-booked show and kind of got a push into going to it.
Q:What's the best bit about being an escort?
A:I like meeting new people and having different conversations and experiencing some of the oddest but eventful and memorable situations that are down right book worthy.
Q:What don't you like about being an escort?
A:The tedious calls of guys asking the same questions when all the information is right in front of them if they only took the time to read the info. The other part is when they always call you but never schedule an appointment.
Q:How often do you work per week?
A:1 to 3 times a week at most but most the time about 1 or 2 days
Q:What are your turn-offs?
A:A pushy vulgar guy. Someone who does not listen to what i do and do not like. A guy who puts blame on you for his parts not working.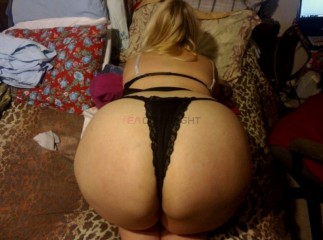 18 Jul 2018
KatelynSmith Escort - Interview
Q:What makes you notable among other providers? What exactly, you believe, you're good at? What makes your service unique? What is your favorite kind of service? A:Bbbj cim msog Q:Do you ...
Read more