Cassie Springs Las Vegas Escort - Interview
Q:If a client decided to make you a present, what would you be happy to receive? What is your wish-list (maybe flowers, lingerie, parfume, music albums, books etc.)?
A:Clothing, jewelry, maybe a gift card.
Q:How do you prefer a client to make an appointment? What information is important for you? Is screening required before the appointment?
A:Know what you want before contacting me, if making an appointment days in advance be prepared with deposit.
Q:Do you ever get nervous before meeting a client? Is it kind of like preparing for a first date?
A:I don't, being poise and confident is one of my strong points.
Q:If someone wished to become an escort, how would you recommend they go about it?
A:Stay classy, never settle for less than what you believe you deserve. Set your goals and execute them.
Q:What types of clients do you deny to meet? Are there any restrictions?
A:No Greek, gfe, or rough play.
Q:What did you want to be when you were growing up?
A:A businesswoman, provider for my family.
Q:Has being an escort changed your view of men?
A:Not at all.
Q:What's the best bit about being an escort?
A:Traveling, working for self, opportunity to learn and grow everyday.
Q:How often do you work per week?
A:Everyday.
Q:What are your turn-offs?
A:Asking for bbfs. Negotiating. Indecisiveness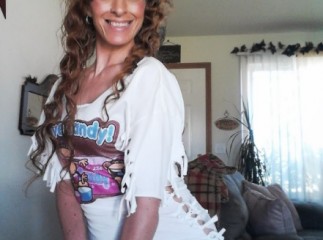 31 Oct 2016
lilsexy-Interview
Q:What types of clients do you deny to meet? Are there any restrictions? A:I will not do out call to clients i have not alredy met Q:What did you want to be when you were growing up? ...
Read more