MissDiamond New Orleans Escort - Interview
Q:How do you prefer a client to make an appointment? What information is important for you? Is screening required before the appointment?
A:Screening is very very important to me. Because my safety is Everything... So as much info they can give me the better and they quicker they do it, the faster we can get thru it and have play time....lol
Q:Do you ever get nervous before meeting a client? Is it kind of like preparing for a first date?
A:YES I do, when meeting for the first time because I don't Kno what to expect, it's kinda like going on a blind date in a very sense.
Q:What sort of personality qualities does someone need to possess to be a successful escort?
A:The one thing I would say is you have to be a people person without a doubt. And know how to have and hold not just a conversation, but an intelligent one. And stay up to date on current events, there great icebreakers.. specially for New clients.
Q:What is the strangest request you have ever had from a client?
A:To treat them like a Baby, literally, the outfit, baby talk the whole nine. But it was fun because it was new to me, and I love trying new things.
Q:Has being an escort changed your view of men?
A:Somewhat
Q:How long have you been working as an escort?
A:About 6 yrs
Q:How did you get into the escort business?
A:Started as a Exotic Dancer, then just went from there.
Q:What's the best bit about being an escort?
A:Setting My own Hour's, I'm the Boss, and of course meeting really nice, interesting Gentleman.
Q:How often do you work per week?
A:About 10-20hrs
Q:What are your turn-offs?
A:Rude People, and Men who DON'T listen, or Pay Attention.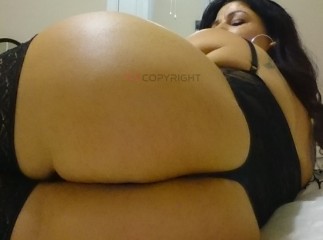 24 Oct 2016
isabellavalentine-Interview
Q:Do you have a list of clients that you see regularly that you have formed a special bond with? Would you feel 'cheated' if they saw another girl like how hairdressers get mad at you if you g...
Read more