Sharonkay Fairfield Escort - Interview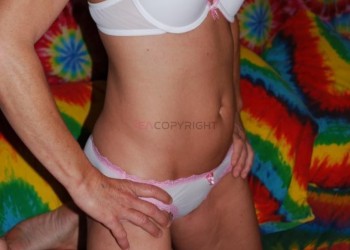 Q:Do you have a list of clients that you see regularly that you have formed a special bond with? Would you feel 'cheated' if they saw another girl like how hairdressers get mad at you if you get your hair cut somewhere else?
A:I do have a few steady clients I don't mind if they see other women long as they play safe that's the most important thing in this business is playing safe
Q:How do you handle first-timers or those who have limited experience with escort services? What are your suggestions to such clients to make your encounter the most enjoyable?
A:Upon arriving to my home I will have snacks drinks soft music soft lighting nice aroma no candles and some good movies going
Q:If a client decided to make you a present, what would you be happy to receive? What is your wish-list (maybe flowers, lingerie, parfume, music albums, books etc.)?
A:Lingerie movies gift cards some perfume red roses yellow roses white roses. A weekend getaway
Q:What makes you notable among other providers? What exactly, you believe, you're good at? What makes your service unique? What is your favorite kind of service?
A:I don't kiss and tell
Q:How do you prefer a client to make an appointment? What information is important for you? Is screening required before the appointment?
A:Email or call with all required information to make the process faster and easier
Q:Do you ever get nervous before meeting a client? Is it kind of like preparing for a first date?
A:Always
Q:What sort of personality qualities does someone need to possess to be a successful escort?
A:An understanding communication honesty someone you can chat with with no problems one that is safe clean well mannered
Q:If someone wished to become an escort, how would you recommend they go about it?
A:check into it for it can be a dangerous situation
Q:What are your dreams, future goals and aspirations? Short and long term?
A:Kids are gone grand kids are grown it's about time I go have fun in life see everything and anything I can
Q:What types of clients do you deny to meet? Are there any restrictions?
A:Verification is a must have most important thing in my book without that I will not see anybody one restriction I have is over 40 the other restriction I have is no African American men
Q:What is the strangest request you have ever had from a client?
A:Being stepped on with high heels asked to pee on them and shut on them
Q:Can you tell us a bit about your first escort job?
A:I was really scared we met at a hotel in the lobby he took me for dinner and drinks we chatted about three and a half hours and felt comfortable enough to go to his room and what a while time we had
Q:What did you want to be when you were growing up?
A:Live happy ever after
Q:Has being an escort changed your view of men?
A:Someone but not really
Q:How long have you been working as an escort?
A:2010
Q:How did you get into the escort business?
A:Just by accident
Q:What's the best bit about being an escort?
A:Traveling meet new people
Q:What don't you like about being an escort?
A:The advantage of having a little extra cash in hand to do things you want to do in life the excitement the sexual outfits
Q:How often do you work per week?
A:04/15/21 retired from working full time job.
Q:What are your turn-offs?
A:A smelly man body odor smoking
01 Nov 2016
FreyaFantasia-Interview
Q:How do you prefer a client to make an appointment? What information is important for you? Is screening required before the appointment? A:Yes, references are required. If they don't know what ...
Read more