Sunni Daze Escort - Interview
Q:If someone wished to become an escort, how would you recommend they go about it?
A:Don't go in thinking its peaches and cream,its a lot of weirdos and creeps that want to do harm sometimes.
Q:What are your dreams, future goals and aspirations? Short and long term?
A:Get my business going, hopefully I can afford to buy my Mom and myself our dream home.
Q:What types of clients do you deny to meet? Are there any restrictions?
A:I only meet white guys because their who I'm MOST comfortable with.
Q:What is the strangest request you have ever had from a client?
A:Squish a guys balls with my heels on.
Q:Can you tell us a bit about your first escort job?
A:Nothing you don't already know, kinda weird at first but I just keep my focus on getting paid.
Q:What did you want to be when you were growing up?
A:I have an invention I've been working in for years, I'm hoping to meet a generous guy who's willing to invest in my work.
Q:Has being an escort changed your view of men?
A:Yes and no
Q:How long have you been working as an escort?
A:On and off for 3 years
Q:How did you get into the escort business?
A:Always needed extra cash besides my job.
Q:What's the best bit about being an escort?
A:Meeting new people.
Q:What don't you like about being an escort?
A:Time away from loved ones.
Q:How often do you work per week?
A:5 days
Q:What are your turn-offs?
A:Being told no.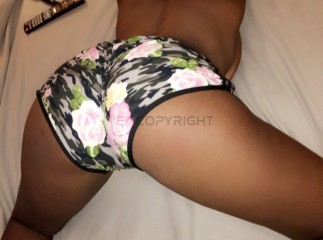 09 Jul 2018
Ocean Escort - Interview
Q:Do you have a list of clients that you see regularly that you have formed a special bond with? Would you feel 'cheated' if they saw another girl like how hairdressers get mad at you if you g...
Read more