I fell in love with a Chicago Escort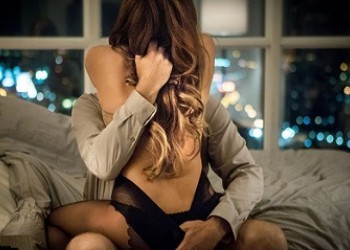 The day I met Stacey was not love at first sight but I still remember every minute of it vividly. I was on one of my long boring business trips, this time in Chicago. As usual I had called a reputable Escort agent to set me up with an interesting girl for a girlfriend experience. Not that I could not get the ladies to go out with me, I just did not like the work that came with courting a woman and the drama involved, at least with an escort I know exactly what I will get without all the unnecessary drama and mood swings.
She showed up at my hotel room door at 8pm sharp as planned. When I opened the door I almost whistled, it took every bit of restraint in me not to do so. She was wearing a simple black dress that hugged her body in all the right places. It brought out the royal curves of her hips and emphasized on the boobs. Her hair was nicely styled to one side, coming over to the front part of her right shoulder. She wore a tiny chain that dipped slightly into the space where her boobs met. She looked elegant and sexy at the same time, but that is not what made me melt. The way she smiled at me and said "I hope I am not late" is what made me feel warm. I couldn't hide the instant attraction, and the growing bulge in my pants didn't help things either.
I invited her in and told her to make herself a drink while I finished dressing up. We had tickets to a music concert, after which she had promised to show me around the cool places of Chicago. I was standing by the mirror trying to decide on a tie to wear when she gently knocked on the door and walked in before I answered.
"Everything alright in here?" she asked with a beautiful smile on her face,
"Yes, I just need to pick the right tie and we will be on our way"
"Go with the black one, I like the black. Here let me help you."
Before I even had the chance to respond she was already behind me and her hand working around my neck getting the tie in place. She pushed it up and helped me put on my jacket.
"There you go, looking good babe, If I wasn't the woman walking in your arm I would be very jealous" she said, kissing me on the cheek before adding:
"We look set to go, except…the big captain here seems very eager to meet me"
She placed her hand on the big bulge on my pants and rubbed a little. I had forgotten about the great erection taking place down there, I blushed. She smiled and began to fumble with my zipper.
"Lets not keep him waiting, I am sure we can make the concert in time if I introduce myself to the captain really quick"
Before I knew it she was on her knees and I was grabbing on her hair trying so hard not to explode at the warm feeling of her mouth.
"It's okay hun, you can come for me. I have wanted to make you come since the minute you opened the door for me."
I wished we didn't have to go to the concert!
The concert itself was amazing, Stacey knew every line to the songs. She made fun of me when I pretended to know the songs too. A song I knew very well was played to my delight, I took the chance to show her she wasn't the only one who knew songs. She told me that was her favorite song and since I knew the song I deserved a small reward. Right there, she reached up under her tight black dress and took off her tiny lacey black panties and gave them to me. She saw the look on my face and smiled, she put her arm in mine and softly sang along to her favorite song.
The rest of the evening I was holding and playing with her panties in my hand. I don't remember the number of times we kissed. All I remember is her face shinning through the night as we went from one Chicago landmark to another. We didn't sleep that night, we were just making out and doing it all over the hotel room. She seemed to be really enjoying our time together and that made me feel even more confident and at ease.
The following morning, I woke up and ordered breakfast, I had to rush to a meeting so I left a note for Stacey. I couldn't get her off my mind throughout the whole meeting. I just wanted the meeting to be over so I could go back to the hotel and be with Stacey. I was surprised when Stacey walked into the meeting holding a bunch of papers,
"Excuse me Mr Wales, there is a phone call for you would you please come with me downstairs?" she said to me in a voice loud enough for everyone to hear.
I excused myself and followed her out into the elevator. As soon as the elevator doors closed she pulled the stop button and jumped on me. I didn't ask her what was going on, I just pulled my pants down and slid into her. 5 minutes later I was back in my meeting and no one could have guessed what had just happened.
The rest of the week went by fast. When I was not in meetings I would spend every minute with Stacey. Some days we wouldn't leave the hotel, some days we would rent a car and just drive around from place to place. She knew her way around Chicago and most importantly she was exciting to be with. It took me less than a week to invite Stacey to come with me to my next business trip. It was in Milan but she didn't hesitate to agree.
For about 5 months we would spend a lot of time chatting on the phone and travelling around whenever she could. The following February I had another trip to Chicago planned. This time around I didn't need to book a hotel, I found Stacey waiting for me at the airport and she took me to her place. The week went by very fast just like last time. Before I left I took Stacey out for a dinner party to celebrate the successful acquisition of yet another company, that night February 14 on Valentine's Day I asked Stacey to marry me.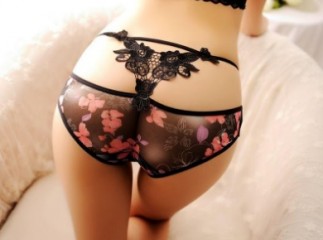 03/27/2017
Living The Dirty Life
Growing up was easy for me, I was a very attractive girl so basically, everything was done for me. I never needed to ask a guy to do something for me, offers came in flying from all sorts of ...
Read more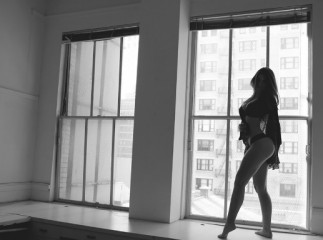 03/25/2017
Confessions Of A Los Angeles Escort
As I am standing in front of the mirror getting ready for my date with one of my favorite and most paying client, I can't stop thinking about how it was this very same client that gave ...
Read more